OUR TRAINING IN SLOVENIA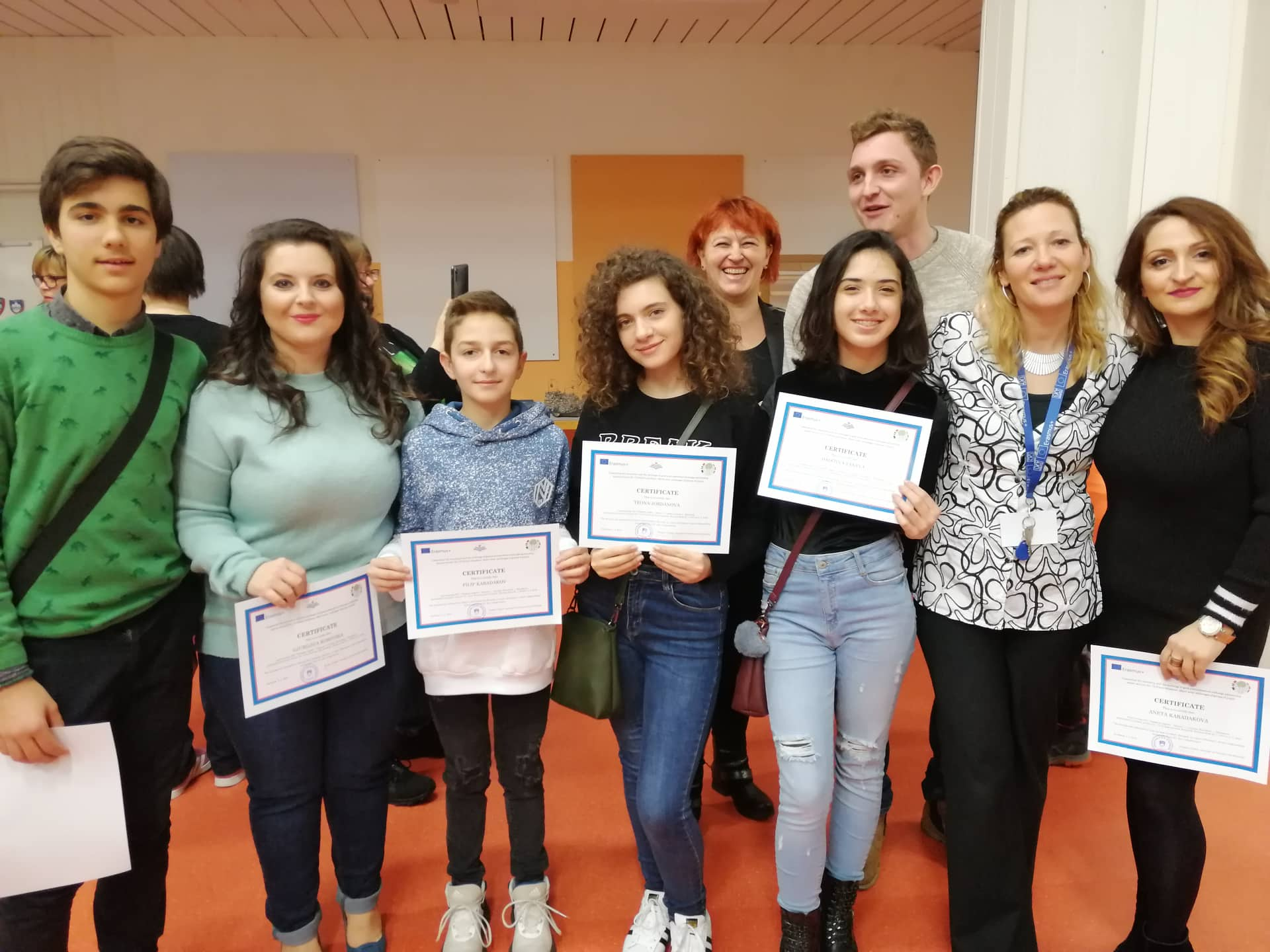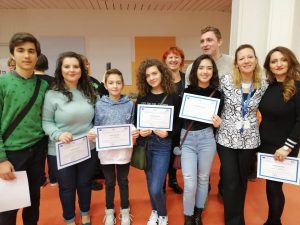 In this article you will find out almost everything about our trip to Slovenia and how we spent one of the best weeks in our lives. We were four students from Macedonia, two boys and two girls accompanied with our two amazing teachers, Ms. Gjurgjica and Mrs. Aneta.
On the first day of our trip, we went to Treviso, Italy, since our flight was from Skopje to Treviso. Our first experience with airplane was extremely interesting. When we arrived there, we visited and explored the city. Treviso is so beautiful town and there are many places to visit, many things of its culture to see. The next day we went to Venice by train. We were exploring Venice all day, took some photos and had a lot of fun.
While we were walking around Venice we met our new friends from Romania, the project group of students and teachers and we talked to each other. We must admit that we were so shy in the first moment we met them. Then we left Venice and went again to Treviso. From there we headed to Slovenia. We arrived in Dornberk at about 2AM.
THE 5 BEST DAYS OF TRAINING IN DORNBERK, SLOVENIA
On 29th of February for the first time we went to the school 'OSNOVNA SKOLA DORNBERK'. There we met our friends who were amazing and with whom we still communicate. Our friends were from: Slovenia, Romania, Turkey and Poland. At first we were a little shy to talk with the new foreign friends, but luckily, that lasted for one day. Then we started talking each other and made strong friendship. We couldn't imagine that they would be so friendly, communicative and amazing persons.
This project is about social media and how to use them less, talk to each other in life and not using our phones in our communication. While we were in Slovenia we used our phones less than usual because our time was well organised with trainings and workshops and of course we were having fun during that time spent in the school. But we knew that when we will get home, we will have to use social media to continue to communicate with our new friends. While we were at school, we joined many creative workshops in which we all created some interesting creations; some of them we took with us, and some of them were set in the project exhibition in the school.
Slovenia is a beautiful country. We visited a lot of places there and learnt a lot about their culture. On Wednesday we had some free time which we spent with our Slovenian friends' families. They took us around Slovenia. The father of our Slovenian friend took us in Goricia (in Italy) and Nova Gorica (in Slovenia). It was a unique experience. We visited the European Square in Goricia, where the border of Italy and Slovenia is. Also, we visited the Catholic Church and the famous bridge there. Then our friend's dad took us to Nova Gorica and we were having some quality time there.
The school in Slovenia is so beautiful and well organised. The teachers were also very kind and nice. In the art class, we had creative art workshops. The art teacher gave us task to draw negative and positive sides of social media, other teacher asked us about what we should do in our free time instead of using social media. The music teacher taught us a song and a dance. It was extremely fun time. The Slovenian students were presenting Slovenia by projects, which we liked very much. The teachers from the other countries including ours were telling us how much social media we use and for what reasons. During the cooking class we were making a traditional Slovenian food which tasted very good and we liked a lot, too.
In the next days, we visited many beautiful cities and places in Slovenia, learnt a lot of the Slovenian culture, language, people etc. We were in Koper, Ljubljana, Piran, Tabor, Postojnska Jama, Predjama Castle, and in Prvacina.
On the last day we were having a party at the school and got certificates. The ceremonies were so interesting and unforgettable. At the party a famous Slovenian singer was singing and playing with his guitar. Then we were the DJ's and we danced almost 2 hours having a lot of fun. Then it came the moment when we had to go and say goodbye to our lovely friends. That moment is unforgettable. We were all emotional and cried a lot, considering the fact that maybe we will never meet again, except with some of them who will come to our country in October. We connected to each other on Instagram in order to chat and communicate. That evening was AMAZING. We took funny and nice photos. In the end of our farewell party we had a group hug and all said goodbye. We will never forget this training and all of the beautiful people we met there.
You will stay in our hearts, FOREVER. We love you all.
Author: Teona Jordanova, Macedonia.